THE ADVENTURES OF CYRANO!

Based on the characters from Cyrano de Bergerac by Edmond Rostand
Adapted by Bruce De Les Dernier
Directed by Rachel Bakker
Get ready for exciting sword fights and shenanigans when villains try to steal Cyrano's love poem to win the prize of a poetry contest. Wit, friendship, and honesty win the day in this delightfully fun family show.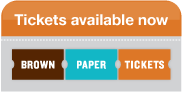 The Adventures of Cyrano!
Creative Team
Director

Rachel Bakker

Costume Designer

P.J. Simmons

Rehearsal Assistant

Sabrina Porter-Parees

Cast

Cyrano de Bergerac, a Musketeer

James Tate

Christain, a newly appointed Musketeer

Kyle Fox

Le Compte du Goute, an untrustworthy nobleman

Nick Mandracchia

Mimi de Baguette, owner of the bakery

Caitlin Lawrence Papp

Squeek, Mimi's henchman

Amr Mourad

Roxanne, a local lady of means

Cici Huber

Monk #1, a poetry judge

Joe Antonicelli

Governess to Roxanne

Cristi Bocci

Cabbage, a green grocer

Nicole Haskell

L'Anville, a blacksmith

James Barker

Monk #2, a poetry judge

Jonathan Stebbins